A Wedding Florist in Sleaford, Lincoln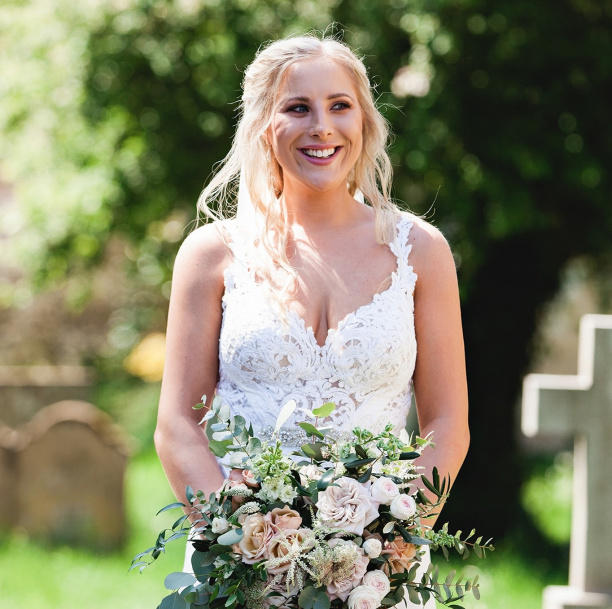 Your floral journey
Whether it's a bridal bouquet or dressing the whole venue, we understand just how special your wedding day is. We take great pride in providing a complete, personal and professional floral service tailored to you!
From romantic blooms to feathers and plumes we work with your ideas, taking inspiration from your journey together and your surroundings to create truly beautiful florals with everlasting memories.
We work with beautiful venues and settings which are often 'hidden gems' within the wider wedding world. So from homely Manor Houses, Rustic Farms or Woodland retreats we very much become part of the team working with you and the venue to provide the perfect floral styling for your special day.
We provide our services throughout Lincolnshire and further afield when requested. We can take care of every little detail and more! Please use the form below to get in touch regarding flowers for your wedding or call us on 01526 320838 to arrange a consultation.
Hedgerow & Herbs
Foraged foliage and home grown herbs providing subtle hues, delicate flowers and aromatic scents.
Westminster Rose
The Roses of all wedding Roses! We choose the beautiful Westminster Rose to be the focal flower of this bouquet. The Bridesmaids carried lush Gypsophila bouquets with an abundance of fluffy white flowers.
Sunflower Farm
Who can resist a Sunflower? Just brilliant, bright field grown Sunflowers perfect for a rustic farm wedding. Look out for the cute piglets too….
Romantic Roses
A true classic of Roses in stunning vintage shades of 'blush', with subtle greys of Eucalyptus.
Garden Party
Freshly picked garden flowers perfect for a wedding in the garden
Blushing Barns
Silver Birch accompanied subtle tones of blue Eryngium, Nigella, blush Roses lush Eucalyptus and dried Poppy heads.
British Blooms
Bold British blooms providing spectacular colour to a summers wedding. Filled with the most stunning blooms locally sourced, creating drama and spectacular focals with bright Sunflowers and draping Snap Dragons.
Woodland Wedding
Spring days, lime green foliage poking through the woodland with fluffy clouds of Cow Parsley and a shimmering carpet of Bluebells.
/opt/ft/core/content_blocks/bootstrap/CMSMoreElements/content.tpl.php